Address:
6005 S 40th Street, #1,
Phoenix
,
AZ
85042
Phone
602-438-1030
Toll-Free
800-659-3655
Fax
602-438-1060
Email
phoenix@arrowwire.com
Arrow Wire & Cable - Arizona Office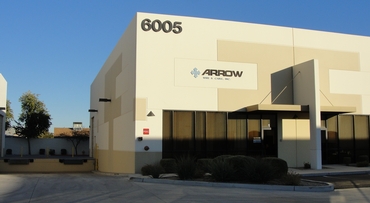 Arrow Phoenix is conveniently located close to the Phoenix Airport with easy access off I-10 and 40th St. Through our distinctive teamwork approach we strive to build mutually beneficial, long term relationships with our clients. Arrow meets and excels above local competitors to meet our customer's business needs and wants. From technical resources, industry accepted training, to delivery and competitive placement in the marketplace, Arrow Wire and Cable continues to strive to be the best at what we do in the Information Transport Systems, and related industries.