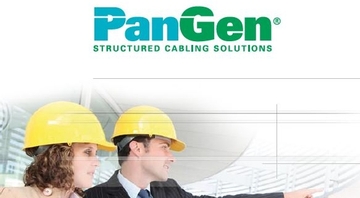 Why PanGen?
From the leaders in structured cabling, Panduit and General Cable offer a comprehensive line of physical infrastructure solutions. This world-class partnership provides guaranteed network performance and system reliability for every customer requirement.
High-Performance Solution
PanGen Solutions are offered in high-performing Category 6A, 6, and 5e copper and fiber systems with network connectivity and cables from Panduit and General Cable.
Complete Solutions Warranty
Panduit and General Cable stand behind PanGen solutions with a comprehensive warranty program that provides guaranteed performance. All PanGen installations are eligible to receive the PanGen 25-Year Warranty.
World-Class Installation and Technical Support
Quality installation of PanGen solutions is provided through an extensive network of specially trained and certified PanGen installers. Meeting stringent qualification requirements, our installers receive continuous training on products, standards and installation practices.