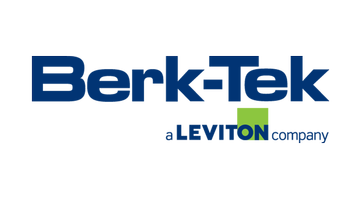 Berk-Tek
A Leviton Company
Berkshire Technical Products began as a producer of "high-temp" wire products. In the 1970s, the company was one of the first to develop fluoropolymer insulated plenum cables. In the 1980s, Berk-Tek developed and launched a fiber optic product family. Today, Berk-Tek is well positioned in the Fiber Optic and UTP Copper product lines to serve the LAN, Data Center and Security markets.
Why Berk-Tek?
For more than 45 years, Berk-Tek has been a leading manufacturer of more than 100 different network copper and fiber optic cable products. The company has led in the development of high-performance and enhanced fiber optic and UTP cables designed to transport high-speed data and voice transmissions.
As Berk-Tek looks to the future, they recognize that technology is ever-changing and customer demands change with it. But what will never change is their commitment to quality, innovation and excellence.
Visit Berk-Tek at www.berktek.com.