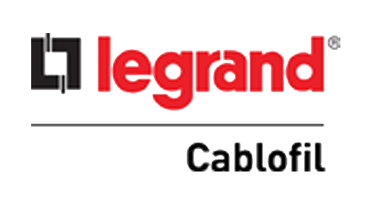 Cablofil
The Worlds Most Specified Cable Tray for Cable Management
Cablofil, the leader in wire mesh cable tray, provides the highest quality cable management solutions for any situation. They have a wide variety of cable management products to provide customers with specific products they need - from standard products lines to custom-built designs in finishes to meet the demands of any application. Cablofil strives to provide innovative cable management solutions and excellent customer care.
Why Cablofil?
Their cable tray is designed for maximum flexibility and expandability that help installers finish projects faster and reduce costs, while supporting cables better. Legrand®/Cablofil is the world's most specified cable tray with decades of experience in the industry. Their wire mesh cable tray is subjected to testing at every stage of the manufacturing process.
Visit Cablofil at www.cablofil.com.