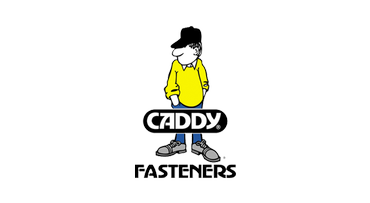 Caddy
Electrical Fixings, Fasteners and Supports
Erico is a leading global manufacturer and marketer of superior engineered electrical and fastening products for niche electrical, mechanical and concrete applications. Erico products share a number of common characteristics, including innovative solutions, leading market positions, quality product offerings, superior technical performance and strong brand names.
Why Caddy?
Caddy services the communications market cable support systems and faceplate brackets for Category 3 voice networks as well as for high-speed Category 5e and 6 cabling infrastructures.The Caddy line, by Erico, features over 700 products for conduit/cable, beam/purlin, stud wall, drywall, ceiling and acoustical applications.
CADDY® ALL-IN-ONE electrical assemblies combine the electrical box, support bracket, mud ring, far-side support and ground wire pigtail into a single solution that is ready to use right out of the box.
CADDY® SPEED LINK is a universal support system guaranteed to reduce installation time. A cost-effective alternative to threaded rod, strut and strut nuts, this innovative system has the versatility to meet virtually all your support needs.
Visit Caddy at www.erico.com.