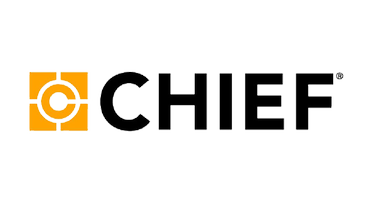 Chief
Professional AV Solutions
Chief is a division of Milestone AV Technologies, a Duchossois Group Company. Chief made its mark in the industry by producing the original projector mount roll, pitch and yaw adjustments in 1978, making registration quick and easy. They continue to break new ground with new products and unique, patented features that focus on ease of installation and flexibility for the professional installer.
Why Chief?
They design state-of-the-art mount and rack solutions that complement the technology they support. They are committed to delivering high-quality products that are easy to install and maintain. With over 30 years of proven product and service excellence, hundreds of product awards and patented designs, they are globally recognized as an AV industry leader.
Visit Chief at https://www.legrandav.com/products/chief.