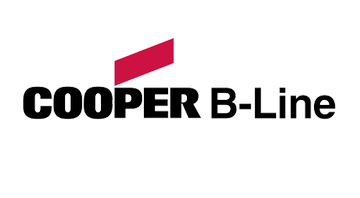 Cooper B-Line
Quality Support Systems
Cooper B-Line is a global provider of innovative, labor-saving support systems and enclosure solutions for engineered facility subsystem applications, operating facilities across the globe. B-Line products include bolted framing, strut systems and fittings, cable tray, cable management, comm/data equipment, cabinets, enclosures and metering devices, as well as pipe fittings and mechanical supports.
Why B-Line?
Cooper B-Line began as a division of Brinkley Company in Wright City, Missouri in 1956, and began producing cable tray in 1967. In 2000, B-Line became a stand-alone division of Cooper Industries, adding strength to Cooper's position in the electronics and telecommunications markets. In 2011, Cooper B-Line acquired the assets of TOLCO™, a leading manufacturer of seismic bracing, pipe hangers and pipe support solutions. With the addition of the TOLCO brand, they have enhanced their products and services for seismic bracing of non-structural systems for institutional and infrastructure commercial construction projects. Cooper B-Line is a leading manufacturer of quality support systems and enclosures for the electrical, mechanical and communications industries. Their product lines are manufactured in modern facilities throughout the United States, United Kingdom, and the Kingdom of Saudi Arabia, and are used in a variety of applications in the commercial, industrial, utility and OEM markets.
Visit Cooper B-Line at www.cooperindustries.com.