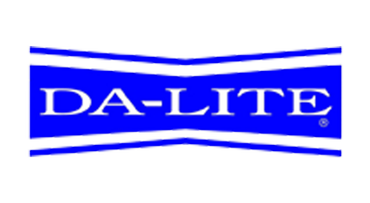 Da-Lite
Discover the Difference
For over 100 years, Da-Lite has been designing, manufacturing and marketing the most comprehensive line of projection screens in the world. Today, they offer their widest selection ever of proprietary projection screen fabrics and materials in their history. Whether you need a projection screen for a corporate boardroom or a residential media room, you will find what you are looking for on their website.
Why Da-Lite?
You can search their comprehensive line of projection screens from the product categories identified on their website. Choose one of the popular electric, manual or rear projection screens for permanent applications or from their wide range of portable screens if your needs require moving the screen to different locations. Regardless of application, we are confident that Da-Lite offers a solution that is perfect for your installation. That's the Da-Lite Difference.
Visit Da-Lite at www.da-lite.com.