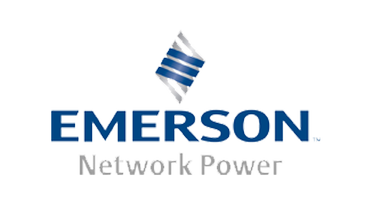 Emerson Network Power
Business-Critical Continuity™
Emerson Network Power protects and optimizes critical infrastructure for data centers, communications networks, and healthcare and industrial facilities. For businesses around the world, the Emerson® brand stands for the ability to get big things done, through global engineering, technology, industry expertise and customer focus. Whatever their challenge, they know that with Emerson by their side, they can "Consider It Solved."
Why Emerson Network Power?
At Emerson Network Power, they've built their capabilities on delivering reliable power, precision cooling, connectivity and embedded solutions that assure Business-Critical Continuity™ for your technology investments.
Their ability to keep your network infrastructure up and running, regardless of whether the content is voice, data or multimedia, comes from a time-tested grid-to-chip portfolio of products, services and systems that can maintain a wide range of applications. These technology offerings and deep expertise, complemented by in-depth industry knowledge support a full spectrum of enterprise-wide solutions for today's vital business needs.
Visit Emerson Network Power at www.emersonnetworkpower.com.