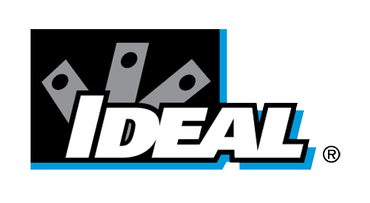 Ideal Industries
The Way Every Job Should Be
Founded in 1916, IDEAL is a global manufacturer of professional quality tools and supplies for electricians and professionals in construction, maintenance, datacom and OEM. IDEAL brings you products that make your job easier; products that you can rely on, with warranties you can trust; products that are available whenever and wherever you need them.
Why Ideal?
J. Walter Becker founded IDEAL in 1916 and made a promise that is still an important part of the way IDEAL operates today: "An IDEAL product will provide a value greater than the price paid for it. Service is a part of the product." Becker's foundational principle represents their everyday commitment to you. It's the driving force behind their partnerships with the world's leading distributors, a state of the art delivery system, outstanding customer and technical support and variety of operational benefits designed to save you time and money. It means they're proud of the way they do business.
Over 6,000 items make up the IDEAL family of products including some whose names have become synonymous with their function. Wire-Nut® Wire Connectors, Yellow 77® Wire Pulling Lubricant and T®-Stripper Wire Strippers are products which have found their way into the tool bags of professionals and solidified the IDEAL reputation as an engineer of innovative and trustworthy products.
Visit Ideal Industries at www.idealindustries.com.