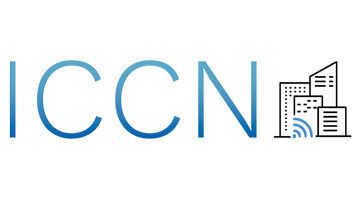 International Communications Corp.
Efficiency, Performance, & Connectivity
While Connectivity has evolved in type, speed, and capability over the ages, Communication in the modern era hasn't changed since the days of banging on drums. The basic intent of telling someone something at some time remains the central theme whether it's across the room or into outer space. Today and into the future it isn't 'that' we communicate, but how; how securely we can communicate, and how we ensure delivery of the message.
At ICC we recognize that the development of technology, as well as human history, has shifted focus from simple Connectivity to full-scale Communication. Connectivity Technologies, Globalization, and Paradigm shifts have introduced the possibility of connecting every human on Earth at some point. Therefore, it's no longer an issue of can we get connected to each other, but how that communication can be transmitted efficiently and effectively, and whether or not the means of connectivity can sustain the burgeoning growth of demand for communication content.
WHAT ICC DOES
ICC designs, manufactures and distributes advanced unified data networking solutions globally. These networking solutions include ethernet switching, access points, premise, and cloud-based control and monetization systems.

WHAT ICC DELIVERS
ICC uses software to reduce contention and increase efficiency and stability in our wired and wireless IP data network environments. ICC's ability to allow greater elasticity in data networks enables users to better handle the building wave of Internet of Things (IOT) without encountering crippling IP contention and traffic.

WHAT ARE ICC RESULTS
The result is that ICC networks increase the number of users, devices, applications, and data flowing through our networking connectivity components. ICC has a differentiated portfolio of products built for current business requirements while adjusting for future demands.

WHY DOES ICC MATTER
Our solutions transform communication networks into sustainable, secure, and converged infrastructures built to communicate today's messages with tomorrow's technology. We leverage our Technology Alliances to provide clients with the ability to have a more flexible IP network.

We flatten and simplify networks so it's not just about making a connection but ensuring the communication.
Visit International Communications Corp. at https://www.intcomcorp.com/.