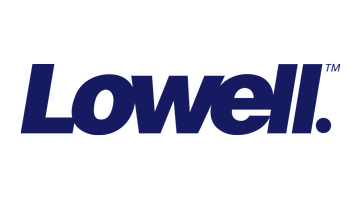 Lowell
Since 1947, Lowell Mfg. Co. has designed and manufactured audio, rack, and power products for professional systems integration. We employ a "quality plus value" focus to provide integrators with products that install with ease and perform well. From boardrooms and multimedia areas to sports arenas, educational facilities, and the house of worship venues, our products work tirelessly behind the scenes to provide seamless integration for professionally installed systems.
Lowell Mfg. Co. has been developing products for professional A/V systems integration since 1947. Founder Ben Lowell was awarded the first design patents for spun aluminum baffles that formed the nucleus of a new product line. The idea of "sound from the ceiling" was novel back then and the fledgling company was launched from the second floor of a modest two-story building in the city of St. Louis.
In 1954 the company moved to Maplewood, Mo. to expand the manufacturing area and better house the growing product line. The 1950s continued with the company receiving design patents and introducing a line of cabinets sold under the brand name Lowell Metal Works and in 1960 another building was added for manufacturing prototypes and custom metal products. In 1961, Lowell introduced the world's first plastic molded speaker grille to supplement its line of metal baffles and enclosures. Two additional design patents for speaker baffles were also awarded.
In the 1970s and 1980s, Lowell expanded its audio product line, increasing its offering of backboxes to include large cubic volume enclosures for convention centers, airports, and performing arts centers. The company was in a unique position to package components needed for sound masking speakers in ceiling plenum spaces. During this time current President and CEO John Lowell joined the company's sales and marketing department. His brother Wilhelm Lowell came onboard in 1980, eventually moving into operations and new product development.
From the 1990s into the new millennium, Lowell Manufacturing progressed to a state-of-the-art facility in Pacific, Mo. to house advanced fabrication and powder coat painting equipment capable of producing a level of quality never before seen in the industry. This led to the introduction of a new line of equipment racks, cabinets, and rack accessories that continues to expand into new markets. Lowell also developed AC power products ranging from remote power controls and sequencing to Advanced Surge Suppression. Design patents were awarded for an innovative Lay-In Tile Speaker System, Universal horn/speaker, and key-actuated volume control
Today the Lowells continue to add their mark to the rich history developed by their parents, Ben and Dorothy Lowell, as they design and manufacture products in the U.S.A., supporting both the American worker and the economy.
Visit Lowell at www.lowellmfg.com/.