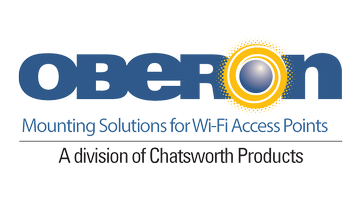 Oberon
Mounting Solutions for Wi-Fi Access Points
Oberon provides Wi-Fi access point mounting solutions for every environment. With the widest selection of indoor and outdoor wireless enclosures and aesthetic mounting solutions available, Oberon is a preferred provider to industry professionals. Clients depend on Oberon products to take the complexity out of network planning with products designed to make installation easier and more secure, simplify compliance, and prioritize aesthetics.
You need enclosures and mounting solutions for wireless access points in a wide variety of environments. Oberon ensures every wireless installation is secure, easy to maintain, and matches your aesthetic.
Visit Oberon at oberoninc.com.