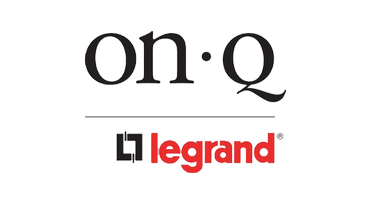 On-Q
Home Systems Solutions
On-Q provides innovative and practical home technology and structured wiring products, systems, and solutions designed for the 21st century home. These products can be enjoyed individually, or linked throughout the home via the Unity Home System and a stylish seven-inch LCD console. With the smart-home revolution only beginning, many more exciting developments are to come.
Why On-Q?
On-Q products include a complete line of innovative intercom, camera, audio, and lighting control systems designed to seamlessly integrate into any decor. On-Q connectivity products are available for a wide range of projects, from phone, tv and data distribution and jacks to home theater installations. They offer high quality products at competitive prices.
Visit On-Q at www.legrand.us/onq.