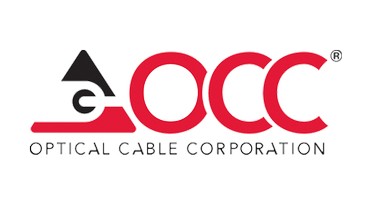 OCC
Optical Cable Corporation
Founded in 1983, OCC designs and manufactures reliable, rugged and innovative cable products. OCC was at the forefront of the development of tight-buffered, tight-bound cable technology that met the U.S. military requirements for tactical field use. OCC's cables use unique and advanced cable-jacket technologies that meet and often surpass the most rigorous industry standards.
Why OCC?
Optical Cable Corporation is a leading manufacturer of the highest quality tight-buffer fiber optic cables and data communication connectivity solutions designed for enterprise markets and customized solutions for specialty uses and harsh environments.
Today, OCC offers an integrated suite of quality, warranted network cabling solutions designed to provide outstanding performance characteristics. For innovative and dependable products and solutions that give you a clear advantage for critical communication applications, OCC has connections. From the development of their first cables through their current product offering, which ranks among the industry's most comprehensive, Optical Cable Corporation (OCC®) is a company that provides uncompromising product quality and performance, with solutions for a multitude of market applications.
Visit OCC at www.occfiber.com.