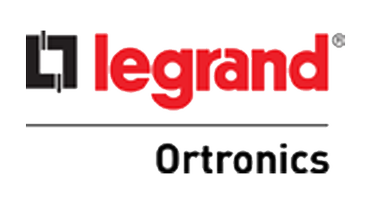 Ortronics
Network Infrastructure Solutions
No one offers more ways to connect than Ortronics. Whether you need to run copper or fiber… for a LAN, SAN, or data center… with a distributed, centralized, or zoned architecture, Ortronics connects you to the people and resources that matter most. They understand the impact of structured cabling and physical support on networks, and design systems to ensure yours connect flawlessly.
Why Ortronics?
Ortronics is a global leader in network infrastructure solutions, offering a complete range of connectivity and physical support products. Ortronics offers a complete range of Category 5e, 6 and 10 Gig copper, fiber optic, and residential/MDU connectivity solutions, as well as Layer Zero™ physical support solutions including Cablofil® wire mesh cable tray and Wiremold® pathways.
Visit Ortronics at https://www.legrand.us/ortronics.aspx.