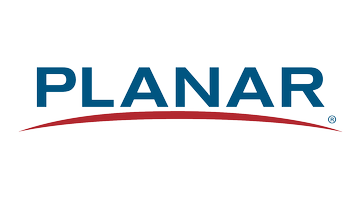 Planar
It's all about what you need to do with it.
Planar's primary mission is to give you the ability to see: the data, the presentation, the advertising, the movie, the game. We ensure you clearly see every detail with a portfolio top-shelf display solutions that deliver exactly the visual experience you're looking for. But ultimately, we know it's not about the technology: it's all about what you need to do with it.
World-class Planar display solutions combine best-in-class image performance with innovative features and leading-edge craftsmanship to suit the unique needs of every viewing application. From the largest and highest resolution LED and LCD video walls to seemingly impossible transparent OLED, always on LCD digital signage and borderless curved desktop monitors, our displays shine. No matter the visualization requirement, Planar displays get the job done.
Visit Planar at https://www.planar.com/.