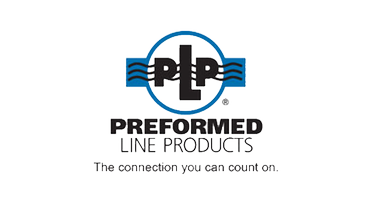 Preformed Line Products
The Connection You Can Count On
With groundbreaking and innovative solutions Preformed Line Products has consistently pioneered modern advances in communications and power utility networks since 1947. You can rest assured that the reliability of their products and the dedication of their people are the things that make Preformed Line Products "the connection you can count on".
Why Preformed Line Products?
Preformed Line Products (PLP) is a worldwide designer, manufacturer and supplier of high quality cable anchoring and control hardware and systems, fiber optic and copper splice closures, and high-speed cross-connect devices. Their core markets are divided into four distinct categories: communications, energy, special industries and solar. Through those categories, they serve a wide range of customers, including: Telecommunications network operators, Cable television and broadband service providers, Power utilities, Corporations and enterprise networks, Government agencies, Educational institutions, and Specialized industries.
Visit Preformed Line Products at www.preformed.com.