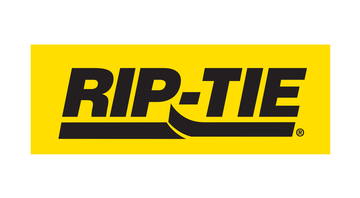 Rip-Tie
Fuzzy Cable Wraps
The Rip-Tie CableWrap was developed as something that was reusable, quick, strong, neat, and wouldn't be lost. After 20 years in business, expanding in both size and scope, Rip-Tie has now become the industry standard in reusable cable organization. The Rip-Tie Line design, manufacture and distribute hook and loop reusable cable management products for virtually every function and market.
Why Rip-Tie?
The, Rip-Tie line also includes the CableCatch, CableHanger, CinchStrap, CinchStrap-EG, Rip-Tie Lite & WrapStrap, budget priced Econo Series Products, wholesale VELCRO® brand Hook & Loop materials. Rip-Tie is trusted to be the expert in both cable organization and VELCRO® brand products. They have the ability to customize and adapt products for specific needs.
Visit Rip-Tie at www.riptie.com.