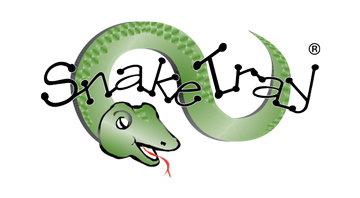 Snake Tray
Smarter Cable Management & Power Distribution Solutions
Over the past decade, Snake Tray has created Products and Solutions for their customers to help speed up installation and cut labor costs for managing cables throughout a facility, distributing power under access floors and above ceilings, and to direct proper airflow in data centers. They hold over 22 patents on products found nowhere else.
Why Snake Tray?
Snake Tray manufactures innovative electrical, communications, rail and solar solutions that are designed to install faster and more easily than any other available cable tray or power distribution products. These products provide superior on-the-job performance, eliminate time-consuming labor like wire cutting, remove the need for additional mounting hardware, reduce shipping and handling costs, and dramatically reduce contractor installation time – by up to 50% per project. Nothing's faster, easier, or more cost-effective than Snake Tray products.
Visit Snake Tray at www.snaketray.com.