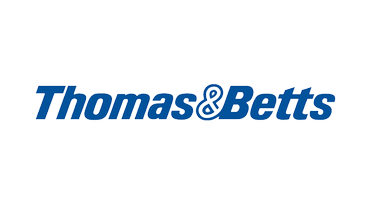 Thomas & Betts
Bringing the Power of Electricity Into Your Life
Thomas & Betts Corporation is a leading designer and manufacturer of electrical components used in industrial and commercial markets. They are a Global Leader in innovative Wire and Cable Management, Cable Protection Systems, Power Connection and Control, Safety Technology, HVAC Building Solutions, and Engineered Transmission Structures.
Why Thomas & Betts?
Thomas & Betts products help connect and transmit electricity for everyday use. From personal care appliances to industrial production machinery, we depend upon electricity to support the life we enjoy. It takes a lot more than an outlet on the wall to bring the power of electricity into our lives. It takes boxes and fittings. Connectors and fasteners. Wiring duct and terminal. Cable tray and strut. Grounding and insulation. Switchgear and high voltage rubber goods, transmission poles and towers.
Visit Thomas & Betts at www.tnb.com.