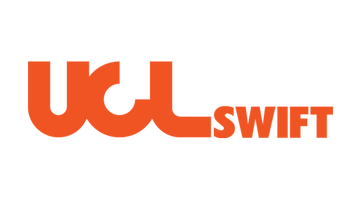 UCL Swift (formerly America Ilsintech)
Experience The Swift Difference
Since 1982, founded as a high-precision tools manufacturer based on the management motto, "Challenge and Innovation", ILSINTECH leads and pioneers the processing equipment of optical fiber, other tools, and accessories. Launching the first optical fiber termination products in 1999 in order to meet the customer's needs for highly efficient and reliable quality products, ILSINTECH has been developing and introducing various products for processing optical fibers such as strippers, cleavers, multipack, core alignment splicers, clad alignment splicers integrated with thermal auto stripper and cleaver, Splice-On Connector(SOC) and many other related accessories.
Keyman S1, the core alignment optical fiber fusion splicer, was launched successfully in 2007 and its sales skyrocketed in the world market with the highest competitiveness in its reliability, efficiency, and price. ILSINTECH is a leading supplier of 8 degrees angled cut cleaver for optical fibers in the world. This 8 degree angled cut cleaver has been popularized, all over the world with its excellent performance. In 2010, Swift F1, a state-of-the-art FTTH mini Fusion Splicer (thermal auto stripper, single-action cleaver, air-pump cleaner, clad alignment splicer, and sleeve oven are integrated into one small unit), together with simple and easy-to-assemble low-cost Fusion Splice-On Connectors(FSOC), had been launched. Swift F1 splicer and its Splice-On Connector(SOC) provides users the most EFFICIENT and ECONOMIC SOLUTION in spreading high-speed FTTH networks.
Visit UCL Swift (formerly America Ilsintech) at https://uclswiftna.com/.