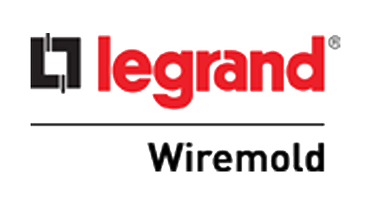 Wiremold
Cable Management Products by Legrand
With the help of advanced technology and manufacturing, Wiremold products work together seamlessly, creating wire and cable management solutions that provide both residential and commercial users with unequaled performance, flexibility and productivity. Stay in code and under budget. With innovative products, full distribution and more product information, their goal is to make Wiremold the brand you demand always.
Why Wiremold?
As the industry's largest provider of end-to-end wire and cable management and pathway solutions, Legrand/Wiremold delivers the widest range of innovative ways to get from point A to point B. They offer an innovative range of wire and cable management products. Their Evolution Series Floor Boxes have a universal design to fit all floor types. They are continuously expanding their Audio/Video product line and new product innovations.
Visit Wiremold at www.wiremold.com.