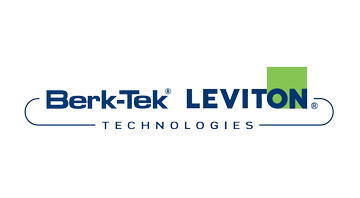 Berk-Tek Leviton Technologies
Premier Network Performance
You need a network that installs easily, works flawlessly and is guaranteed by manufacturers with a long history of reliability and service. Build your high-performance enterprise and data center networks with Berk-Tek and Leviton - two of the most innovative, reliable and service-oriented names in the industry.
Why Berk-Tek Leviton Technologies?
The combined strength of Leviton's extensive connectivity portfolio with the leading performance of Berk-Tek's cables creates the industry's premier copper and fiber solution that provides customers with a best-of-breed option for reliable and high-performance networks.
Both companies are leaders in copper and fiber networks for data centers, healthcare, financial, government and enterprise applications. Together, Berk-Tek and Leviton deliver the highest performance, pre-terminated copper and optical fiber solutions for data centers, capitalizing on both firms' well-known capabilities.
Guaranteed performance through tested technologies and hyper-tuned systems.
Convenient flexibility of quick-turn, custom-configured solutions.
Renowned reliability backed by an industry-leading warranty
Extensive support from integrated teams providing design, specifying, troubleshooting and training.
Recognized innovation in thousands of patented products and specialized packaging.
Berk-Tek Leviton Technologies projects are backed by a limited lifetime warranty and supported through an integrated contractor program.
Visit Berk-Tek Leviton Technologies at www.berkteklevitontechnologies.com.