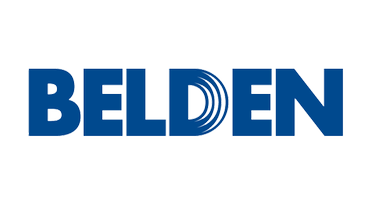 Belden
Sending All the Right Signals
Belden produces and sells a comprehensive portfolio of cable, connectivity and networking products into a variety of markets, including industrial, enterprise, broadcast, transportation, energy and consumer electronics. Belden people add value to its highly differentiated, high-performance products through unsurpassed design and engineering, manufacturing excellence and customer service.
Why Belden?
In conjunction with its partners, Belden creates end-to-end signal transmission solutions that meet the most demanding standards for data, sound, and video applications. Belden's business is structured in three product platforms: cable, connectivity and networking. Belden's cable business includes a wide range of copper, fiber and coaxial solutions. Connectivity products include fiber and copper connectors for the enterprise, broadcast and industrial markets. Belden's networking business is made up of intelligent wired and wireless products that include Industrial Ethernet switches and related equipment, fiber optic interfaces and media converters used to bridge fieldbus networks over long distances as well as load-moment indicators for mobile cranes and other load-bearing equipment.
Visit Belden at www.belden.com.