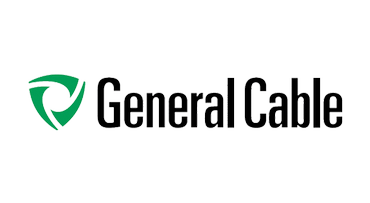 General Cable
One Company, Connecting the World
General Cable, headquartered in Highland Heights, Kentucky, serves commercial, industrial, electric utility, telecommunications, OEM, military/government, retail, electrical and communications distributor customers worldwide. The Company offers competitive strengths in such areas as breadth of product line, brand recognition, distribution and logistics, sales and service, and operating efficiency.
Why General Cable?
General Cable is a leader in the development, design, manufacture, marketing and distribution of copper, aluminum and fiber optic wire and cable products for the energy, industrial, specialty and communications markets. With superior research and development, engineering and manufacturing operations, industry-leading logistics capabilities, and the broadest product range in the industry, there's no question that General Cable is one of the premier wire and cable companies in the world!
Visit General Cable at www.generalcable.com.