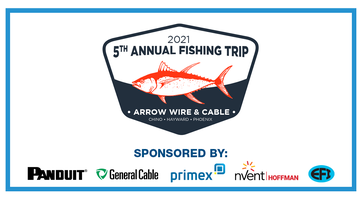 Arrow Wire & Cable hosted its annual fishing trip off the coast of Catalina.
It was a beautiful and sunny day for fishing and networking. We would like to thank our customers for taking the time out of their busy schedules to enjoy a day of fishing.
A special thank you to our sponsors Panduit, General Cable, Primex, Nvent Hoffman, and Ewing Foley who made the fishing trip possible.